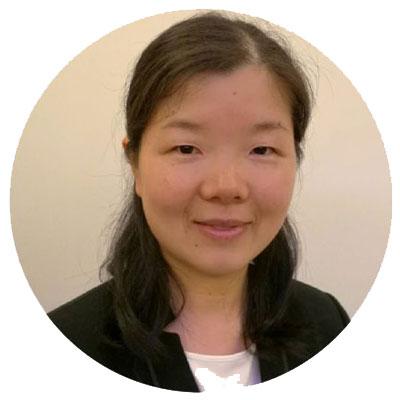 "Choose your career direction based on your interests."- Grace Yao
August always give us a chance to celebrate women in South Africa and around the world. Celebrating great women in the industry does not have limit to any country and locality. As an association that have members around the world, today we are crossing over to China to celebrate one of the incredible women who is making a huge impact in the Energy Sector.
Recently we spoke to Grace Yao to find out about the impact she has in China Utility Industry.
Who are you and where do you come from?
I am Grace Yao from a beautiful HangZhou city in China.
What is your position and what does your role entail?
I am an Energy IOT Solution Department Director in Hexing Electric and I am responsible for the pre-sales, product management and integration standards for the energy IOT Solution.
Favourite moment in your career?
The time that Wi-SUN alliance informed us that Hexing has been approved to be a promoter member in Wi-SUN solution is the exciting moment in my career. As the project leader of Wi-SUN AMI solution, the team took two years of hard work from research to product and get Wi-SUN FAN certification. To be a promoter is the ratification of the work in the past two years, it is a big milestone for Hexing from a meter manufacture to IOT company.
Favourite quote and why?
There is an old Chinese proverb my father often told me when I was a child 'Sharpening makes a mighty sword, and cold makes a blooming winter sweet.' It always reminds me nothing can be obtained without effort.
How do you overcome the challenges that you face with regards your position, as a powerful woman in a male dominated environment?
I was an excellent science and engineering student in University. I think my learning ability, logical thinking ability and judgment can support me to be a powerful woman.
Best advice you received and who was it from?
'Try to apply for the best local high school'. It was from a classmate.
What would you say to a 13-year old YOU?
Try to be the best of yourself.
How has COVID impacted your life (Work /Home)? Pros & cons
COVID doesn't have much impact on my life because it is under control of government here, it provides me a long holiday to be with my son and family.
What advice can you give to people who are still afraid to go after their dreams?
Make small goals and move forward step by step, just try and after a long time, you will surprise yourself.
Any insights you want to share with our readers?
Choose your career direction based on your interests.
As Grace said "Choose your career direction based on your interests" this is the best advice given that we have so many careers to choose from in the New Normal.
It is important to choose a career in the area of your interest, doing what you love everyday makes it easy to wake up every morning with purpose and to excel.
Grace is definitely carving a way for herself in the energy sector and she is here to leave a mark. She has shown resilience and great leadership in the energy sector. Her story is very inspirational and definitely makes her a power woman, we salute her.