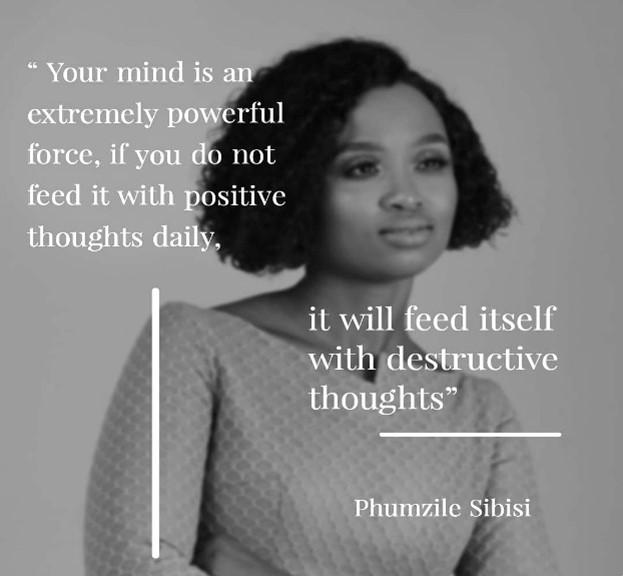 In our first installation of celebrating women in Utility, we featured an incredible leader and a trailblazer by the name of Phumzile Sibisi. Let us get to know her better.
Who are you?
I am a phenomenal, assertive, compassionate, strong, resilient women filled with greatness within and extra-ordinary innate abilities which have propelled me to achieve anything I put my mind to.
My personal vision statement:
I am here to serve and fill the world with my greatness as intended by the Almighty.


I pledge to use my gifts, talents, skills, competencies and knowledge to inspire, serve, develop and make a positive impact on our people while maintaining ethical principles and integrity." Phumzile Sibisi
Where do you come from?
I was born and bred at eMpangeni in KwaZulu Natal Province in South Africa. I matriculated at Dlangezwa Girls High School.
What is your position and what does your role entail?
I hold a position of a Deputy Head for Customer and Retail Service Department at eThekwini Municipality within Electricity Unit and a professional Electrical Engineer with GCC (Factories). I am responsible for the commercial and retail services functions such as electricity pricing and tariff structures, metering infrastructure for billing purposes, customer services centres for the processing of all service applications, revenue protection of the network for non-technical losses and the call centre for faults reporting by customers.
Favourite moment in your career?
Making history and changing the status core within the Electricity industry, that of being the first black female in the History of eThekwini Electricity Unit to hold a Deputy Head position. Electricity Unit has been in existence for more than 100 years but there's never been a black female to hold such an executive position.
Your favourite quote and why?
Her own quote:
'' Your mind is an extremely powerful force. if you do not feed it with positive thoughts daily, it will feed itself with destructive thoughts"
Why Is this your favourite quote?
It is my fuel and daily inspiration knowing that God has given me this powerful instrument called the mind which has the ability to bring out the greatness in me and enhance my life as I consistently feed it with positive thoughts. Understanding the power of my mind has given me the ability to understand the unlimited power and untapped potential within myself to achieve more in life.
How do you overcome the challenges that you face with regards to your position as a woman in a male dominated environment?
I realised earlier in my career that remaining authentic and true to myself by not comparing myself with my male counterparts whether on technical abilities and experience was key. When challenging times come, I have learnt over the years and through experience to trust, believe and have confidence in myself that my proven innate abilities such as my assertiveness, high level of emotional intelligence, resilience, problem solving ability would always keep me thriving in such times. While technical skills are a critical component and usually acquired through experience and knowledge sharing, soft skills are as critical in overcoming a variety of challenges in this male dominated environment.
Best advice you received and who was it from?
"A male dominated environment can test your level of intellect and your overall capabilities as a female, if you encounter such environment in future, ensure that you remain authentic to yourself. You were born a female for a reason. Never try to be someone else but yourself"
I received this piece of advice from a female engineer in a technical course sometime back in my career while I was still working in a private sector. The actual advice was imprinted in my mind. Unfortunately, I never memorised the lady's name. I still remember this advice to this day and has applied it in my life. Very grateful I met her.
What would you say to a 13-year-old YOU?
You have unlimited power and untapped potential within you. You were born for greatness. You have the power and the ability to create all the success and prosperity you desire. Stop making excuses. Stop procrastinating. If you want to achieve anything in life, decide, act, and persist until you achieve it. Your dream life is waiting. Keep a positive attitude and a positive mindset at all times.
How has COVID impacted your life (Work /Home)?
Home
As a covid-19 survivor, I experienced it first-hand. I went through fear and anxiety on that day when I received my results but then few minutes later, I realised that the God in me is more powerful than this virus and it has no power over my life. I started affirming myself daily and worked on maintaining a positive mindset by eliminating all the negativity around me. This entire period of covid-19 has been a very introspective and transformative time for me. It is very interesting to observe how material things do not matter to me. It is all about the priceless things in life such as the safety of my family and friends, quality time with the loved ones, health, protection and mental health. It's all about what I value the most in my life.
I have learnt to appreciate life more and to live a meaningful and purpose-driven life. Nothing remains the same in life. When change such as this pandemic comes, the power and control reside with me to react positively and always see light at the end of the tunnel.
Work
Most people are consumed by fear and anxiety and this is understandably so, however fear and worry are useless thoughts. They solve nothing, instead they affect your health. I used my personal experience and learnings as a survivor to instil hope and eliminate fear and anxiety that most employees are consumed with. Sadly, Covid-19 has negatively impacted operations, productivity is low due to working with skeletal staff. The most important point though is to maintain a balance between the safety of staff and keeping the operations running while utilizing digital platforms to keep the business afloat where possible. I have learnt that if we do not protect and ensure safety of employees, there's no business. The business is its people not buildings and systems.
What advice can you give to people who are still afraid to go after their dreams?
Your dreamlife is waiting!
Close your eyes and imagine yourself lying on your deathbed. Right now, in the finality of your physical journey, you're thinking back on your life, experiences, and learnings. What regrets do you have? What do you wish you could have accomplished or experienced? If you had more time, what would you do differently? Now open your eyes, hold on to those feelings and thoughts, and use them as motivation to fuel you to start moving your life in the right direction you'd like it to go. You have untapped potential within you to achieve anything you set your mind to.
Stop making excuses!
Stop procrastinating!
Stop the laziness!
Decide! Act! Persist!
Your dreamlife is waiting!
Any insights you want to share with our readers?
My views on the theme for International Women's day "I am a generation of equality: Realizing Women's rights"
The year 2020 is a pivotal year for advancing gender equality. While there's been progress in certain countries globally, the change has been very slow for the majority of women in certain countries worldwide. According to
Athena40 Whitepaper March 2020: The case of Female Leadership
, the following were points of note:
· "The majority of the world's 1.3 billion absolute poor are women"
· "Women continue to be victims of violence, with rape and domestic violence listed as significant causes of disability and death among women worldwide"
· Unemployment Rates 2019:
o Greece: 20.2 % women and 13.2% men
o South Africa: 30.5% women and 26.8% men
o Turkey: 13.8% women and 9.5 % men
Based on the above report and statistics, there's still a long road ahead. I concur with Her Excellency Yamina Karitanyi (High Commissioner of the Republic of Rwanda to the UK) when she says "this is not a challenge for women, it is a challenge for humanity".
This calls for mobilization of the entire human race to collectively tackle this issue on how women and young girls will be developed and empowered to achieve equality worldwide. Agents of change at global scale are required to achieve the magnitude of such transformative change. Law, culture, and educational systems are obstacles in achieving gender equality and has remained unchanged. To achieve gender equality, these obstacles should be part of the transformative change.
Phumzile Sibisi's Career journey and experience
She is a Professional Electrical Engineer with a Government Certificate of Competency (GCC), Global Executive Development Programme (GEDP from GIBS), Management Development Programme (MDP from UKZN) and highly skilled in Customer Centric Strategy Design and Execution. She is backed up by more than 11 years of experience in the engineering sector. Phumzile Sibisi (Pr. Eng.) is currently a Deputy Head for Customer and Retail Service Department at eThekwini Municipality within Electricity Unit. She is the first black female in the History of eThekwini Electricity Unit to hold a Deputy Head position.
A strategic executive and action-driven professional engineer with more than 11 years of diverse experience in design, planning and implementation of multi-disciplinary engineering projects, leading cross functional teams in design and execution of business strategy and delivering customer focused solutions. Skilled in developing, executing and communicating strategies that improve operational efficiencies by focusing on people, processes and technology. She stands and believes firmly in putting your customer at the center of everything you do. An impactful leader, team builder, motivator and a mentor.
She is a results-driven and a leader who is anchored on integrity, work ethic, authenticity, humility, and making a difference. She is highly driven by achieving results and making a positive impact through mentorship and coaching. She has mentored Technicians, Technologist, Engineers, and Managers in her professional space and has further coached and mentored emerging female leaders from various sectors.
It is no doubt that she has cemented herself as a leader in the Utility space and she is till going to do so much more to impact and bring change in the space.
Salute to her. Thank you
"A male dominated environment can test your level of intellect and your overall capabilities as a female, if you encounter such environment in future, ensure that you remain authentic to yourself. You were born a female for a reason. Never try to be someone else but yourself"